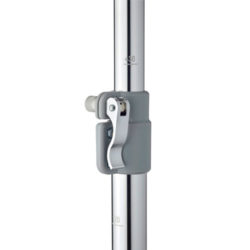 Telescopic height, robust and easy to use.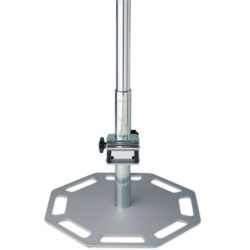 The telescopic pole is mounted on a stable base.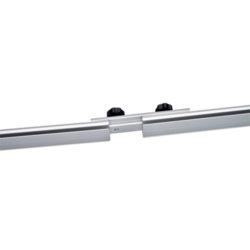 Easy connection of profiles without tools.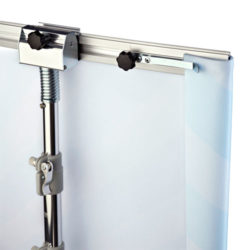 The edge of the graphic is folded around the profile and secured with a spring clip.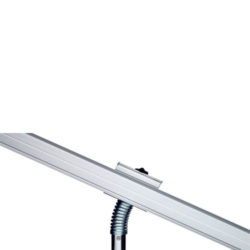 With flexible joints, each pole can be lowered separately which enable easy handling of complex shapes.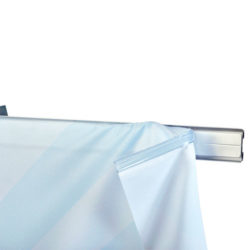 The silicone edges at the top and bottom of the graphic are easily slides into the profiles. 
| Height (inches) | 49 - 114 |
| --- | --- |
| Length Straight Section (inches) | 43 5/16 |
| Length Curved 15° Inside (inches) | 43 5/16 |
| Length Curved 15° Outside (inches) | 43 5/16 |
| Length Curved 90° Inside (inches) | 51 3/16 |
| # of Poles | Max Building Width |
| --- | --- |
| 2 Poles Straight | 14.4 ft |
| 2 Poles Curved 15° | 10.8 ft |
| 3 Poles Curved 15° | 21.6 ft |
| 3 Poles Straight | 21.6 ft |
| 3 Poles Curved 90° + Straight | 18.7 ft |
| Weight excl graphics and profiles | |
| --- | --- |
| 2 Poles Soft Bag | 36 lbs |
| 2 Poles Standard Case XL | 64 lbs |
| 3 Poles Standard Case XL | 77 lbs |